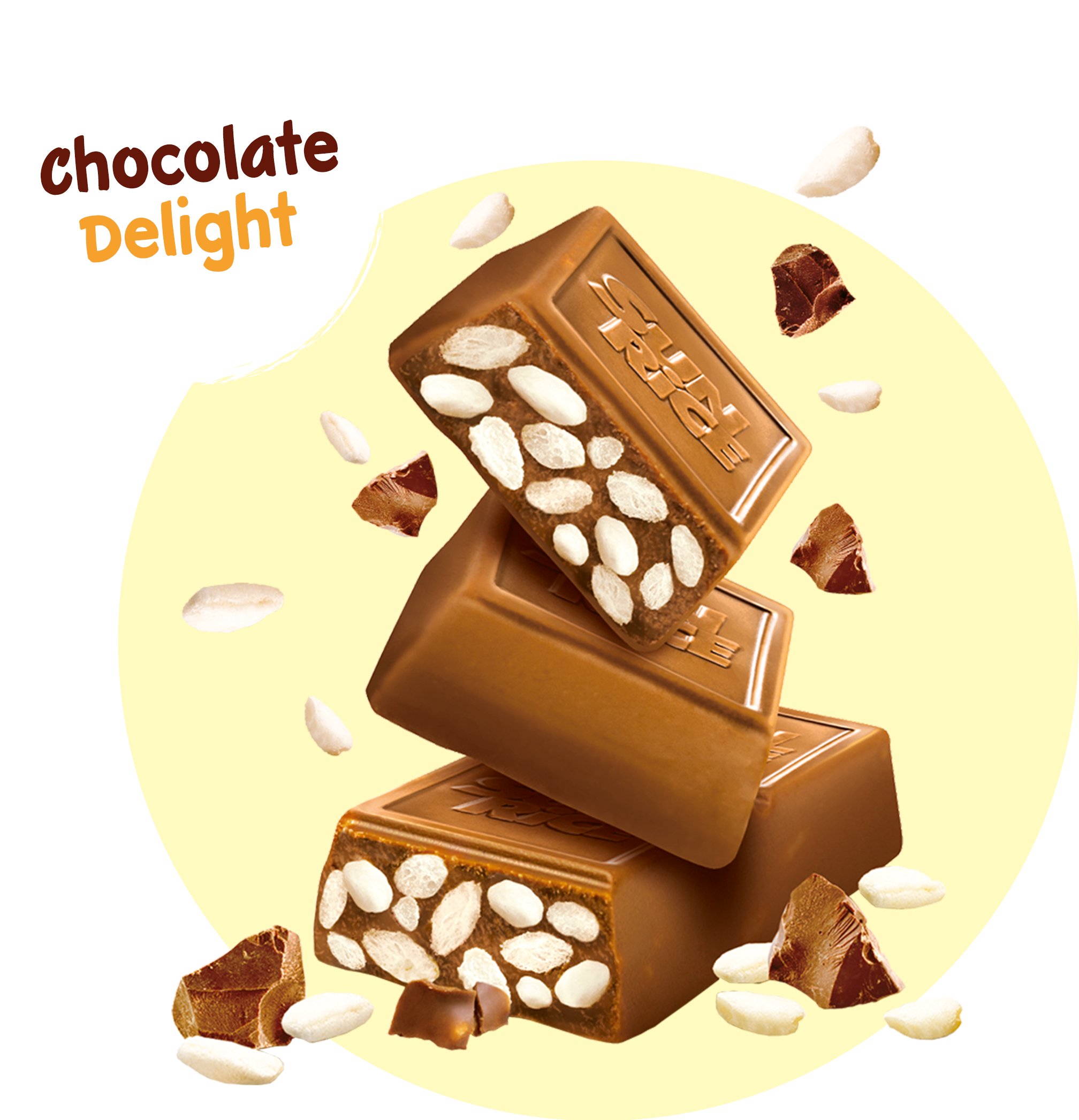 If you like the taste of chocolate, Sun Rice Original is the right place for you! Because our delicious Sun Rice chocolate doesn't just come from anywhere, no, we make it ourselves! Made to our own recipe using the experience of 3 generations of chocolate lovers. The fluffy, delicious puffed rice comes directly from Italy. Because the people there not only invented pizza and pasta, but also the best rice for risotto. And of course for our Sun Rice! Freshly puffed, it goes directly into the chocolate, so everything stays nice and crispy.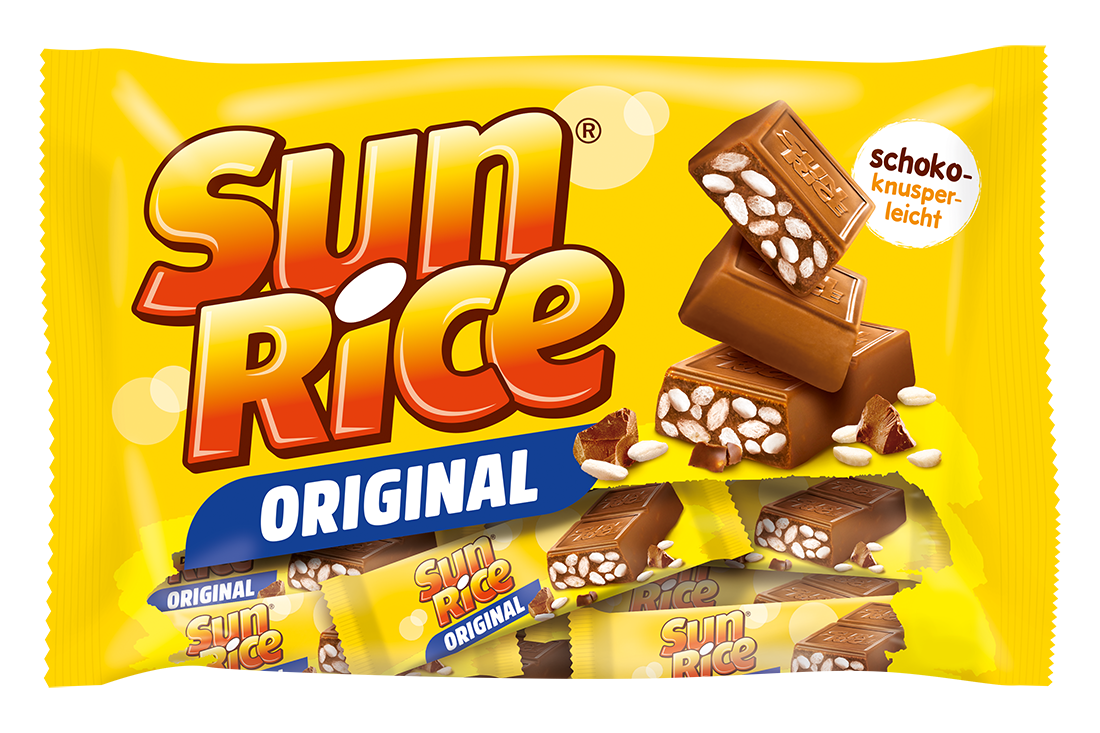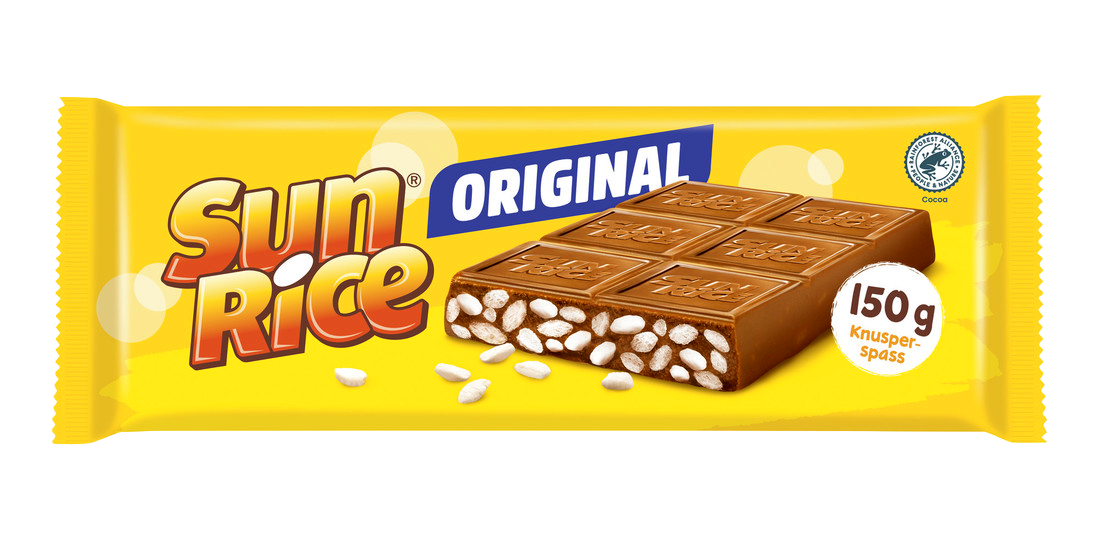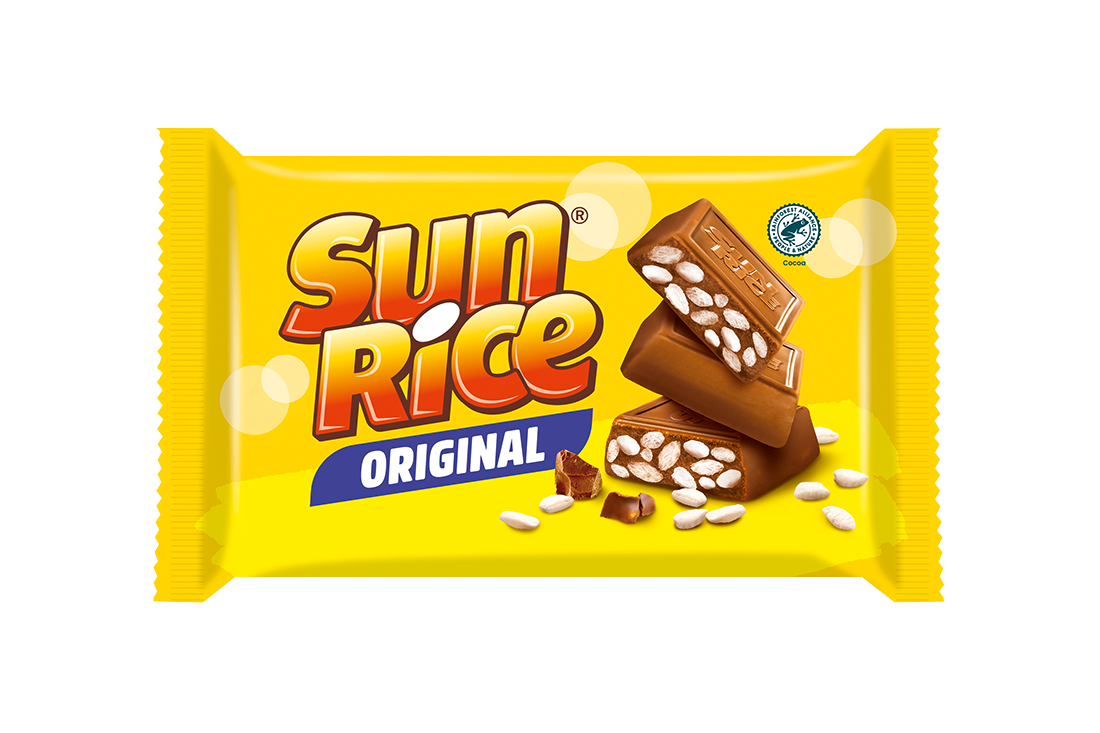 Sun-Rice-Crunchy-Beutel-Original
Sun-Rice-Crunchy-Riegel-Original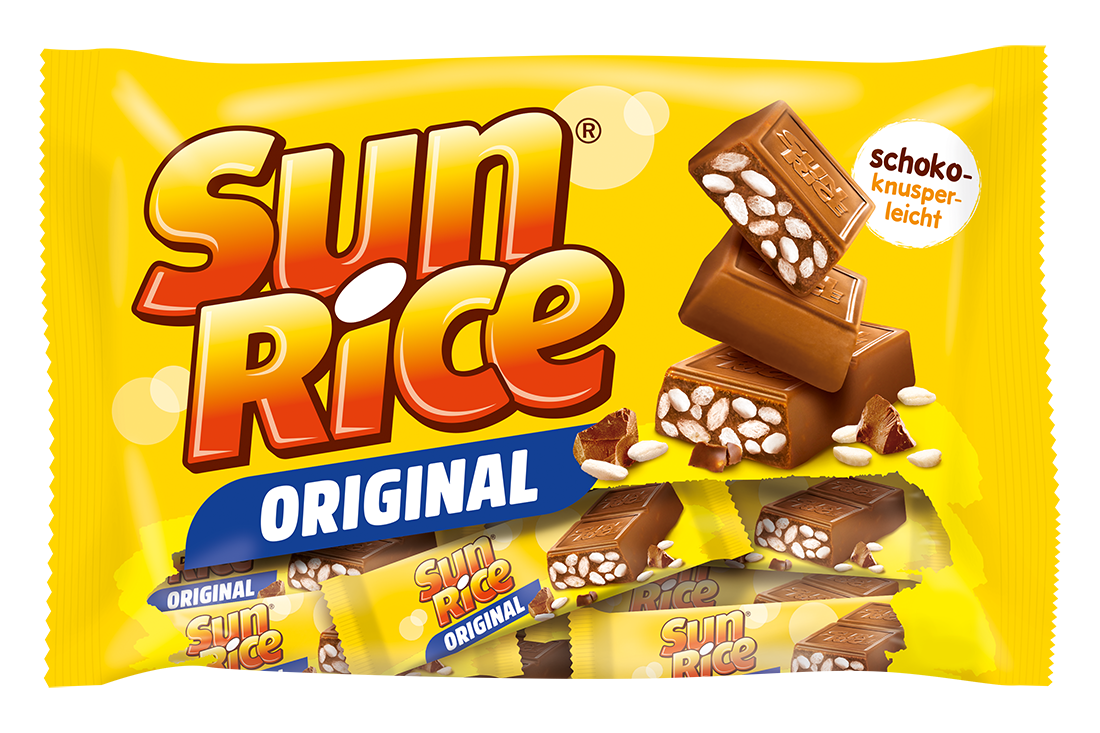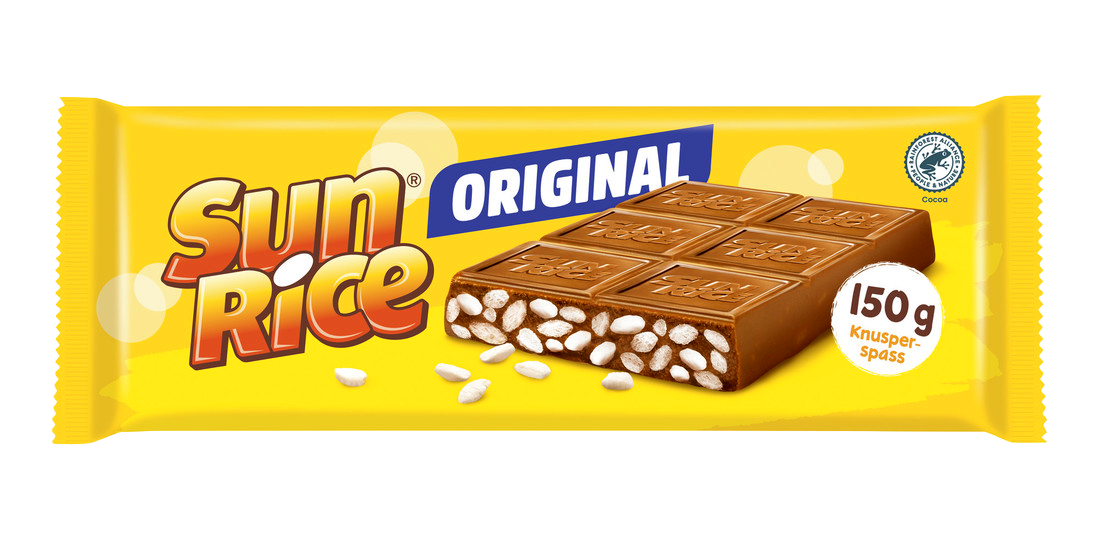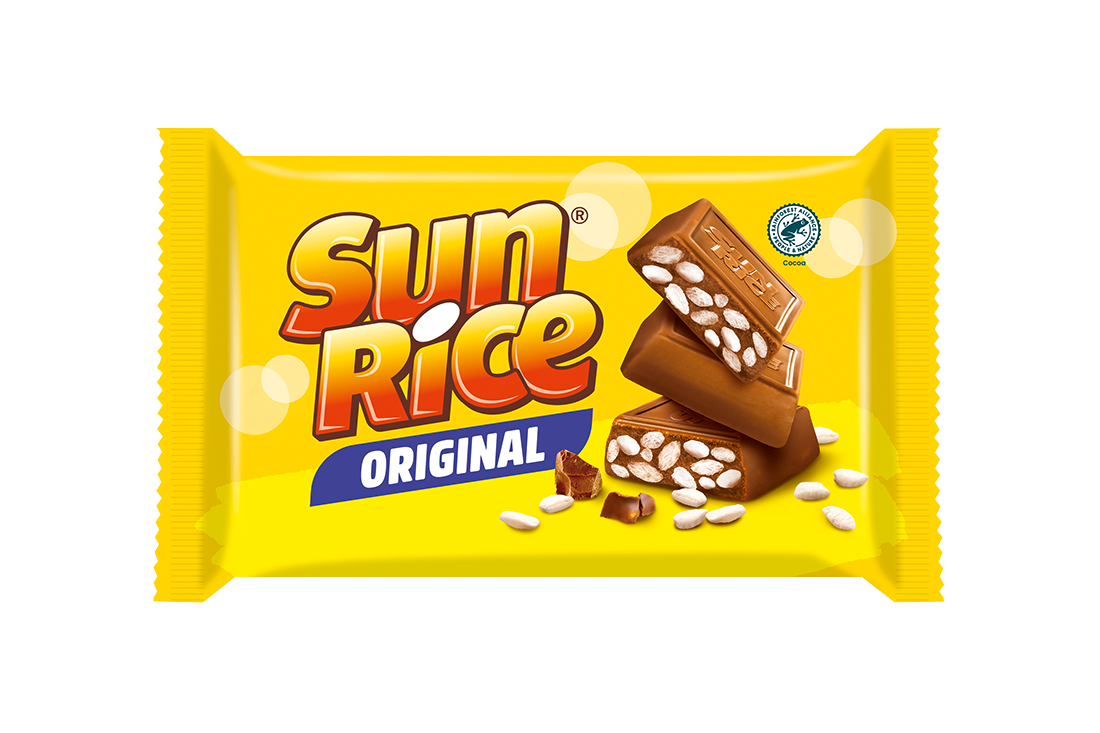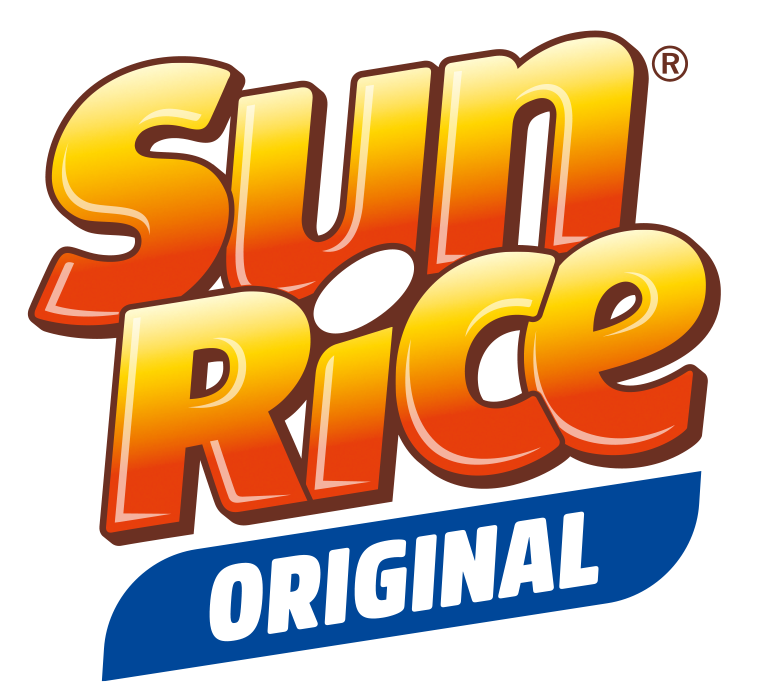 The unique SUN RICE milk chocolate on the outside, fluffy light puffed rice on the inside. A sunny combination for every chocolate lover!
Available as chocolate bar 45g, minis bag 200g, chocolate bar 150g and bites 250g.