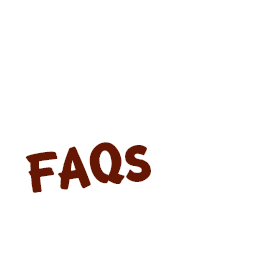 WHAT IS PUFFED RICE, WHY IS SUN RICE SO DELICIOUS AND HOW IS CHOCOLATE PUFFED RICE MADE?
We have put together answers to these and many other questions for you here. And if you have any other questions that are not answered here, just write to us using our contact form. We will be happy to help you!
Where is SUN RICE made?
Sun Rice is made by the company Rübezahl Schokoladen, sited in Dettingen/Teck at the foot of the Swabian Alps. Rübezahl Schokoladen is a part of the Rübezahl-Riegelein company, which alongside Sun Rice produces such brands as Riegelein, Friedel, Gubor and Chocri and is well known for its chocolate and sugar based products.
Where does the name Puffed rice come from?
Puffed rice gets its name from the English verb "to puff". Puffed rice is rice that has been "puffed up".
What is the difference between Puffed rice and Popcorn?
Puffed rice is made as the name suggests, out of rice and popcorn out of corn.
Can I make Puffed Rice myself?
Puffed rice is not so simple to produce, as a large machine is needed, this machine is called a Puffed rice cannon. Without this the puffed rice cannot be made. The best way would be to purchase a packet of yummy Sun Rice from the supermarket.
HOW IS PUFFED RICE MADE?
"Puffing" is the process of heating rice in a closed tube for a short time, thereby pressurising it with steam. The steam escapes by quickly opening an outlet valve. The sudden drop in pressure causes the water trapped in the rice grain to evaporate and inflate the rice grain. And in the process, the rice grain can take on a volume that is up to 12 times larger.
WHAT IS THE SHELF LIFE OF CHOCOLATE PUFFED RICE?
You will find the details on every Sun Rice pack. The best-before date is usually printed on the back.
WHERE CAN I FIND THE CALORIE AND NUTRITION TABLES FOR SUN RICE PRODUCTS?
This information is printed on the back of each of our packets. You can also find the most important nutritional information for all Sun Rice products here on the website for each product under "Ingredients & Nutritional Values".
Does SUN RICE contain Soya?
Most chocolate contains emulsifiers. They help with the pouring, melting and help with the blending of ingredients. Since 2014 we use predominantly sunflower-lecithin meaning Sun Rice is free from soya.
WHERE CAN SUN RICE BE BOUGHT?
Sun Rice products can only be purchased through retail food stores. We exclusively supply the head offices of the food chains and their retailers. Our tip: If Sun Rice is not in stock in your local shop, ask the store manager if he or she might be able to order Sun Rice!
IS THERE A SUN RICE FACTORY OUTLET?
Yes, there are several! You can find all the information at:
https://www.rk-schoko.de/home-d/werksverkauf-shops/
WHO CAN I CONTACT IN CASE OF A COMPLAINT?
If you have a complaint, please send us an e-mail (if possible with a photo of the product being complained about), your receipt (with date and place of purchase) and details of the complaint to kundenservice@rk-schoko.de. We will check the complaint and contact you as soon as possible.
WHAT IS THE DIFFERENCE BETWEEN SUN RICE ORIGINAL AND SUN RICE CRUNCHY?
Sun Rice Original is our classic product. Here, the light and fluffy puffed rice is covered in delicious milk chocolate. In the Crunchy varieties, the most delicious and crunchy cereals and ingredients are included in each variety. There is also a Crunchy plain variety for the more refined gourmet. If you want to know which other delicious varieties are available, take a look at "Yummy products".
As a vegeterian can I enjoy SUN RICE?
All Sun Rice products are suitable for vegeterians.
As a Vegan can I also enjoy SUN RICE?
Sun Rice is not vegan.
Is SUN RICE Kosher?
Sun Rice is currently not Kosher certified.
Is SUN RICE Halal?
Sun Rice is currently not Halal certified.